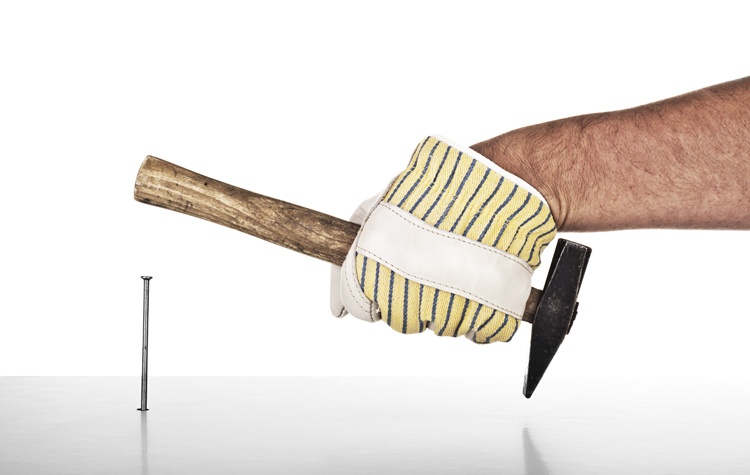 Why Do It Yourself (DIY) Often Means Do It Again
Working as a sole practitioner or in a small law firm with little paralegal support often forces attorneys to spend an inordinate amount of time doing tasks that warrant less than their billable rate. Expedience and efficiency can both be impacted in this scenario, much to the chagrin of the attorney — and when it comes to their final invoice, the client.
Fortunately, thanks to the advent of online services, there are alternatives to having a staff in the office to take these tasks off of the attorney's plate. There are a plethora of online service companies and DIY websites that can provide help to a struggling attorney by virtual means. But beware, when it comes to who they serve, these entities are not all the same. In many cases, choosing one that does not specialize in serving attorneys may have you saying something like this:
"I will NEVER use this service again. I've had the WORST experience setting up my LLC through them. I filed back in NOVEMBER 2015 and it's STILL not completed."
"These people are unbelievable idiots. I gave them two entities to register and they screwed both of them up. Don't use them!"
"Never in my lifetime have I been so disgusted and appalled with the service or in this case, the shoddy service provided by a business. I'd no longer trust [them] to file for a dog license."
These are real reviews from clients who used an online service company (DIY) site. There are countless stories just like these, yet they all have one thing in common: the person they dealt with was either not a person at all (automated) or a CSR with little or no legal expertise.
Of course, the majority of these service entities focus on and market to the general public, not the legal field. Whereas, the minority are exactly the opposite. This small collection of professional service companies that specialize in the legal industry (including Strategic Paralegal Services) exist to not only serve attorneys, but to support them. These companies are staffed by qualified, experienced paralegals who provide the expertise needed to avoid scenarios like the ones cited above. An added benefit is that these highly specialized providers can also serve the general public far more efficiently; after all, the needs of the clients above fall squarely in the legal world.
Working with virtual experts in the legal field can be beneficial in many ways, including:
Walk the walk. CSRs often read from a script, and are in trouble if any deviation is required. In contrast, the professional experience of companies like Strategic Paralegal Services means we not only understand legal requirements, we know why they exist, when they're needed and how they're (correctly) implemented.
We "get" you. When you discuss legal matters with us, the terminology is not just "shop talk", it comprises tasks that we perform on a regular basis. We understand what you're asking, and can actually answer your questions without Googling them.
One and done. Many of the non-attorney-focused DIY/service entities are purely revenue oriented, thus they'll want to upsell you wherever possible. Alternatively, what you request from a professional service firm is all that you will pay for. Professional firms don't solicit ancillary services, or hide costly subscriptions that you didn't ask for in the contracts.
The business of legal is not the business of business. As an attorney, you need a small group of experts who understand your needs inherently because it is what they do every day. You need experts who you will want to work with more than once, and who will have a face as well as a name.
Professional service companies not only understand your needs, but will know you and how you work.
In the end it's your choice… work with like-minded professionals who share your industry and can provide knowledgeable service, or try the DIY route and Do It Again when they do it wrong.