Strategy creates luck.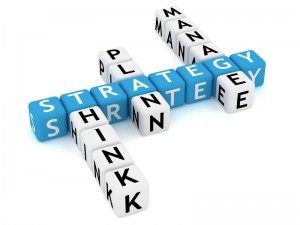 It is said that luck is when preparation meets opportunity and that in actuality, we create our own luck.  Attorneys know that success depends on careful analysis and preparation.  Whether it's managing the many moving parts in a business or real estate transaction, drafting the many documents and certificates to support an agreement, or hearing the judge or jury rule in your favor, it all began with a strategic plan.
Strategic Paralegal Services has the experience and expertise to implement that strategy and serve as an indispensable resource and extension of your legal team.
Whether practicing in a law office or corporate legal setting, find out how Strategic Paralegal Services can be part of your plan to produce top quality work product with maximum efficiency and cost savings.
Why Strategic Paralegal Services?
Because we are singularly dedicated to your success.
Strategic Paralegal Services is based in Massachusetts and supports clients across the continental United States on matters from the mundane to the highest level of complexity. Representative clients include:
Global asset management holding company
Boutique small technology law firm
Global web development company
Large regional law firm
Boutique mid-size asset management company
Boutique mid-size litigation law firm
Corporate, real estate and estate planning sole practitioners
We have the knowledge and experience in multiple practices areas to complete a vast array of legal tasks. Recent projects include:
Reviewed and analyzed payroll records as part of an audit
Assisted in the divestiture of corporate subsidiaries in a management buy-out transaction
Transferred Massachusetts real estate ownership between individuals and entities
Retrieved and analyzed medical records in a personal injury matter
Assisted in the opening of a corporate branch office in Ontario, Canada
Researched Louisiana real estate conveyances to confirm ownership and acreage
Utilizing an outsourced professional paralegal is a sound business strategy, enabling an attorney to focus on the high level tasks that support a higher billable rate while relying on a virtual colleague to complete substantive legal tasks simultaneously. The result is increased revenue without increased overhead.