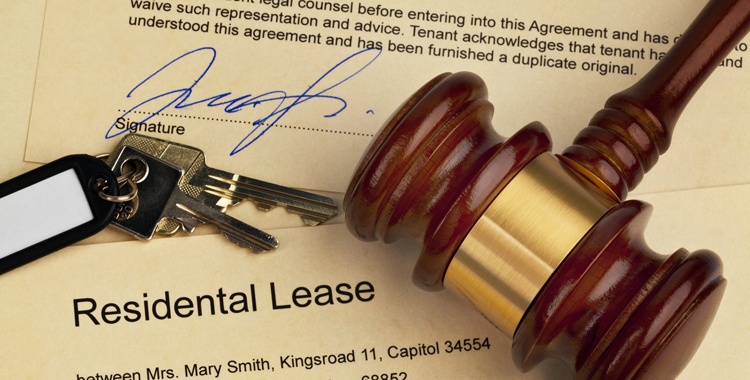 Real Estate/Lease Review
Residential and commercial real estate have many things in common. One way they differ is that residential real estate is the biggest purchase of a person's life, whereas in large companies commercial real estate transactions can be a common occurrence. Strategic Paralegal Services knows the necessary requirements – and potential pitfalls – of each, with a long track record of handling commercial transactions such as closings or restructures.
Our Real Estate/Lease Review Specialties include:
General Real Estate
Obtain copies of documents from Registries of Deeds; research documents at Registries of Deeds online (where available).
Draft memos/letters transmitting documents to title examiners and following up to confirm recording information.
Record documents electronically through Simplifile with available land records offices or arrange for the recording of documents with land records offices that do not provide e-recording.
Obtain Certificates from Secretaries of State–Legal Existence, Good Standing, Articles of Incorporation, Articles of Merger, etc.
Obtain Tax Good Standing Certificates and Tax Lien Waiver Certificates from MA Department of Revenue.
Obtain payoff statements from lenders or draft payoff letters.  Obtain or prepare discharges/releases of liens.
Draft Land Court petitions, and confer with Land Court personnel regarding petitions, document approvals, plans.
Draft closing agendas–single or multiple property transactions.
Order Municipal Lien Certificates or obtain other evidence of municipal charges (real estate taxes, water/sewer, municipal electric, betterment assessments).
Order title examination/title insurance commitment, and prepare preliminary review of title examination/title commitment requirements and exception documents.
Draft and file entity formation documents; draft and file any changes to entity information, obtain EINs.
Obtain zoning by-laws and zoning jacket information, assessor's plans and related municipal information from cities/towns.
Draft Deeds, Transfer Tax Documents (ACRIS), Homesteads, Powers of Attorney, Discharges, FIRPTA affidavits,  Trustee's Certificates, Directions of Beneficiary, Owner's affidavits, 1099-S Designations etc., as needed.
Collect real estate documents and materials (including recorded documents), organize and prepare closing binders.
Collect, review and file 1099-S information annually with the IRS.
Commercial Real Estate
Prepare contact list, identify all real estate sites, identify documents to be prepared or obtained and add task assignments to closing agenda.
Review the Loan Title Commitment and understand Lender requirements; assist with all due diligence requirements; review Purchase and Sale Agreement for closing conditions to be met.
Order UCC financing statement searches, state and federal litigation searches for suits and judgments, and federal and state tax liens; review and chart search results.
Order ALTA/ACSM survey, coordinate client/Lender Table A requirements and title commitment with surveyor.  Arrange site access for surveyor.  Review draft survey v. legal description and underlying title documents.  Coordinate Lender comments, revisions, and arrange for signed and sealed final surveys.
Due diligence: Research electronic data rooms for real estate related materials.
Inventory Leases, with all amendments, and chart information specific to the transaction; organize Landlord Consents as necessary.
Draft Secretary's Certificate and Resolutions, Escrow Agreement, Certificate of Agent, Notice of Lease, SNDA and other transaction documents.
Identify and obtain authority documents: legal existence and good standing, foreign qualifications, charter documents, secretary's certificates, resolutions, incumbency.
Order Flood Hazard Determination certificates and arrange for borrower signatures if needed.
Order Zoning Report and follow up to coordinate zoning and survey interaction.
Identify security given and prepare UCC-1 Financing Statements; prepare UCC amendments and terminations.
Assist in obtaining information for, preparation and compilation of, schedules and exhibits for closing documents.
Prepare settlement statements or collect and deliver all real estate vendor invoices for funds flow memorandum.
Prepare closing folders from Closing Agenda; collect and maintain closing documents; attend and assist at closing including coordinating execution and acknowledgment of documents and updating and maintaining an accurate Closing Agenda.
Review any Post Closing Letter executed at closing; review all remaining items on Closing Agenda and create Post Closing Checklist with task, source, status and responsibility.
Miscellaneous
Environmental issues: USTs; Orders of Condition; Activity and Use Limitations.
Mechanics Liens issues