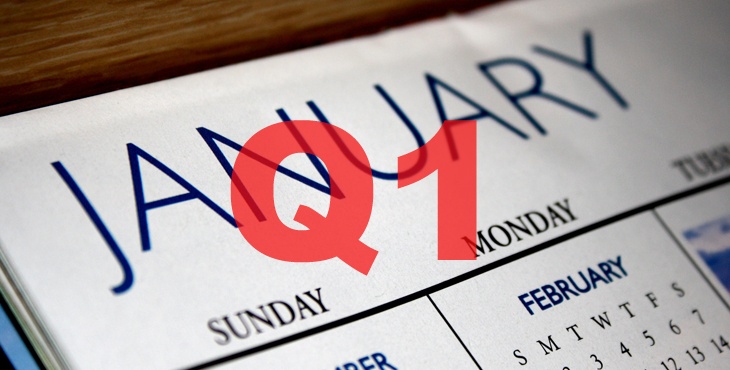 Happy New Year! Now What's Next?
Hopefully, everyone is enjoying a busy yet manageable year-end, meeting all deadlines while still finding time to enjoy the holiday season. After we all ring in the New Year, there's no time to rest on our laurels as the first six months of the year include a number of Annual Report deadlines for companies.  Many companies and law firms struggle with maintaining business entities, often because either there's no dedicated person to track deadlines, or because other day to day responsibilities make keeping up with filings a challenge.
Alabama, Arkansas, Delaware Florida, Georgia, Kentucky, Maine, Maryland, Massachusetts, Michigan, New Hampshire, South Carolina and Tennessee are all examples of states that have Annual Report deadlines within the first six months of the year.  Some states' deadlines are determined on an entity's fiscal year end ("FYE"), requiring a Report on or before x day of y month after the end of an entity's FYE (e.g. MA, SC, TN).  Other states simply require a filing within a range of dates, between January 1 and June 30, for example (KY, ME).  Still others require a filing on or before an entity's anniversary date.  Some require annual filings and others are biennial (New York).
The information required varies greatly as well.  Rather than Annual Reports, some states require a tax payment or tax return filing in lieu of, or as well as an Annual Report.  Many are familiar with Delaware's Franchise Tax Report and payment (due by March 1) where, for many companies, an alternative calculation can substantially lower the tax due.
Missed deadlines can cause many expensive headaches.  An entity will fall out of "good standing" for failure to file, and multiple failures can cause a company's charter to be revoked in a particular state.  Some states don't allow for revival after revocation and a company would be forced to re-qualify.  Other states have substantial late or renewal fees.  If a business entity is engaging in a transaction, needing to cure deficiencies at the 11th hour can substantially increase costs. . .and stress.
So be proud of all that was accomplished in Q4, but don't be blindsided by the many due dates lurking around the corner in Q1!